The Electric Longboard
Are Electric Longboards Worth It? Electric longboards are the weapon of choice for those who look for a hassle-free (and eco-friendly) method of transport for their daily commute, commonly used for long cruising rides from point A to point B or like I do and enjoy, simply to cruise around the city carefree. But are electric longboards worth it?
Considering the ergonomic designs and sturdy components used to manufacture electric longboards, they are worth every penny.
An electric longboard is a skateboard with an electronic system attached underneath and a small remote to control the speed. This allows it to move forward without pushing it with one's feet.
How Fast do Electric Longboards go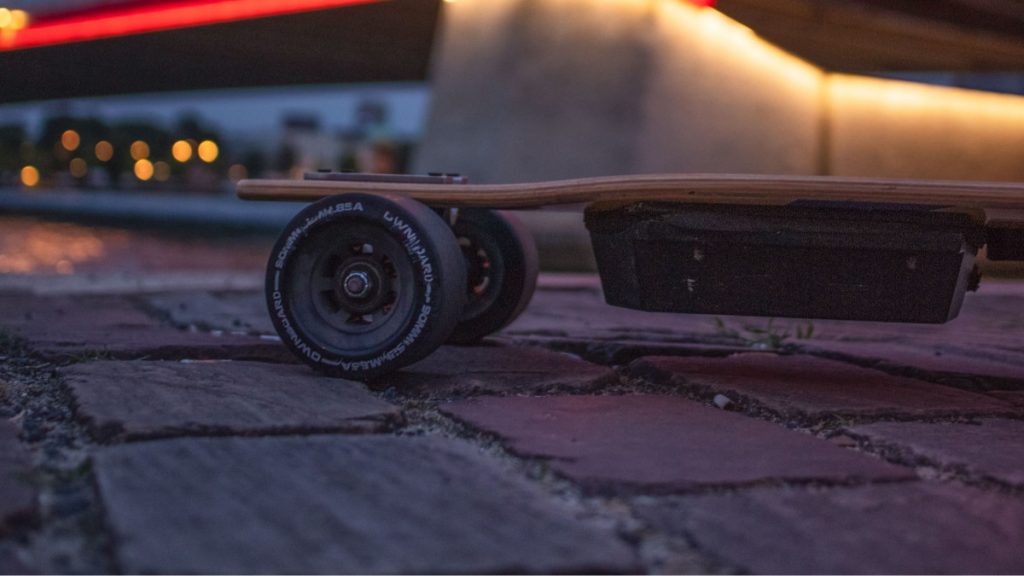 A complete typical electric skateboard is capable of 20mph to 35+ mph, a range of 6 miles to 20+ miles per charge, with the ability to climb 20-30% hill inclines (depending on build setup).
An electric longboard is faster, being able to reach speeds of around 35 mph. But, it can go even faster, which has made it an attractive choice for thrill-seekers and those who love the outdoors. Are electric longboards worth it?
What to Look for in an Electric Longboard?
Depending on what you may be using the board to do, there are several factors to consider in determining which board to purchase. These factors include the length of the board, flex, and placement of the trucks. Also important is wheel size and type of board.
Are Electric Longboards Safe?
The big question when using anything with a motor in it (for example cars, scooters, blenders, etc.) of course, is safety. So, where does the electric longboard rank on the 'things-that-go-insanely-fast-for-no-reason-and-can-break-your-leg' list? Well, it really depends on the individual.
It can be very tempting when you're on an electric longboard or eboard with its powerful motor to kick back and let her rip like Tony Hawk, which is the reason why many beginners (and a few veterans) end up on their backs. That being said, electric longboards are just as safe as any other mode of transport, which means the topic of eboard safety is split between two camps. One that thinks it's not very safe, and the other that says it depends on the rider.
One of the reasons why electric longboards are not that safe is that we usually ride them on hard pavements, which means taking a fall could result in serious injuries. But for those who have mastered the skill of riding an eboard and wear adequate protective gear, the electric longboard can be loads of fun.
An electric longboard looks just like another gadget but has much of the acceleration and power of a small car (a really small car), so it's smart, especially if you're a beginner, to take it slow and learn the technique before you decide to zip down the street.
Also, when it comes to safety while riding electric longboards, it's all about the rider's level of awareness and what they do to decrease risk factors. While riding electric longboards can result in accidents and injury if not taken seriously, but the same can also be said for driving a car as well.
Your safety is non-negotiable.
The least one can do is make sure that they are safe while riding an electric longboard by wearing protective gear. If you find yourself flying off your eboard, you will wish you were wearing protective gear such as these perhaps;
A helmet (half-lid or full face)
Gloves (full finger or fingerless)
Knee pads (soft shell or hard shell)
Elbow pads
LED light for better visibility
Shoes (closed-toe) with slip-resistant soles
Gone are the days where riding a skateboard (or anything that resembles one) meant you're a slacker. Regardless of your baggy pants and laid back disposition, you can still keep grinding out your eboard dreams, just don't be stupid… and put on a helmet.
The Best Electric Longboard?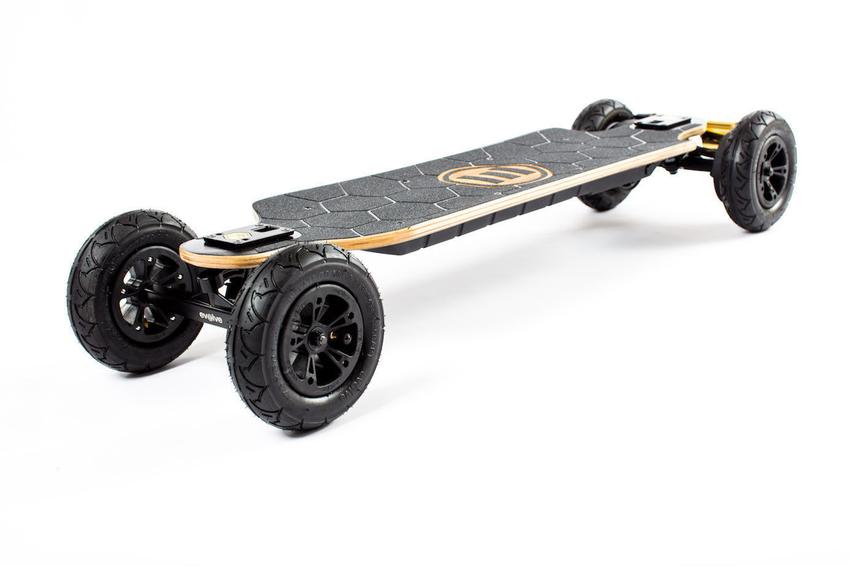 We are loving the Evolve Bamboo GTX all-terrain electric longboard is insanely powerful and fun!
It features two motors each rated at 1,500 W. If my math is correct, that gives you an astounding 3,000 W of power. And that's in an electric vehicle that weighs just 21.6 lbs (9.8 kg).
Those powerful motors can propel you up to around 25 mph (40 km/h) on the street or around 22 mph (35 km/h) on off-road trails. That's plenty fast to make you question your sanity.
Simply put, the Evolve GTX all-terrain is a monster of an electric longboard.
To get that power to the ground, the motors use drive belts to power the 6.5″ inflatable wheels.
In addition to the smooth and pleasantly springy ride provided by the bamboo deck, the inflatable wheels provide even more damping when riding over uneven terrain.
That proved to be a great chance to try out the Evolve GTX in some new terrain.
Electric Longboards video
Still not convinced if electric longboards are worth it, then check out this video where this guy recounts a 24-hour electric longboard trip across California.