Electric skateboards are becoming increasingly popular for commuters and thrill-seekers alike. But with the rise of this new form of transportation, it's natural to wonder "Is an electric skateboard safe?" While there is no one-size-fits-all answer to this question, following a few safety tips can help you make sure that your ride is as safe as possible.
Take a look at 6 life-saving ways to ensure that you're riding safely when using an electric skateboard. From wearing protective gear to knowing when to put your e-board away, these tips will help keep you protected while having fun!
Is An Electric Skateboard Safe Quick Guide
Riding an electric skateboard can be a fun and exciting way to get around, but it is important to understand the safety measures that come along with it. Here are 6 ways to stay safe when riding an electric skateboard:
Wear protective gear
Check the board before you ride
Know the terrain
Don't exceed your skill level
Stay alert
Avoid wet weather conditions
6 Ways To Stay Safe Riding An Electric Skateboard
By following these safety tips, you can enjoy the thrill of riding an electric skateboard while staying safe and protected. For more information on electric skateboard safety, contact a certified electric skateboard dealer or manufacturer.
Tip 1: Wear protective gear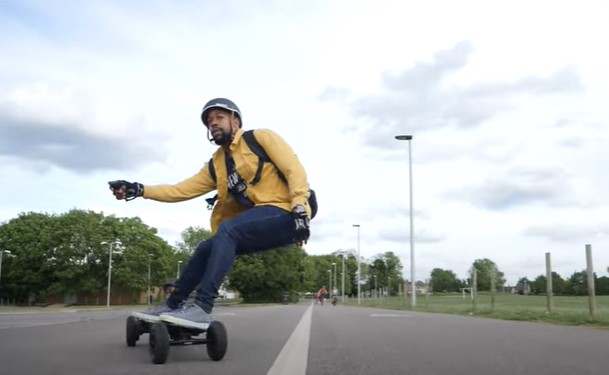 Always wear a helmet, knee pads, elbow pads, wrist guards, and other protective gear when riding your electric skateboard.
To ensure you can be seen while on the road, it's also important to make yourself visible. If you don't want to wear fluorescent clothes, attaching lights to your board and/or helmet is the next best option.
Tip 2: Check the board before you ride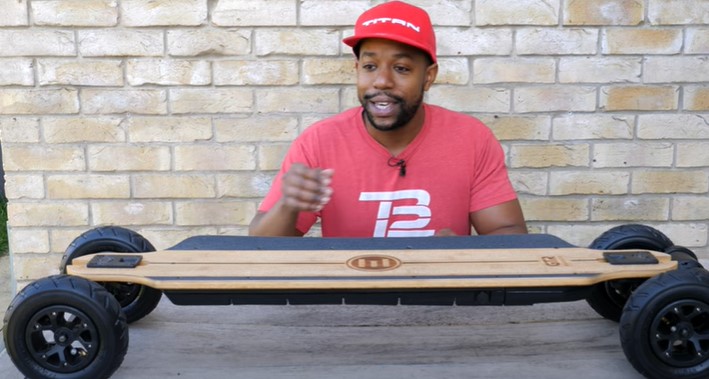 Make sure all components of your electric skateboard are in good condition and functioning properly before every ride.
Tip 3: Know the terrain
Stay aware of your surroundings when riding an electric skateboard, particularly if you're riding off-road. Be aware of any obstacles or uneven surfaces in your path to ensure a safe ride.
Tip 4: Don't exceed your skill level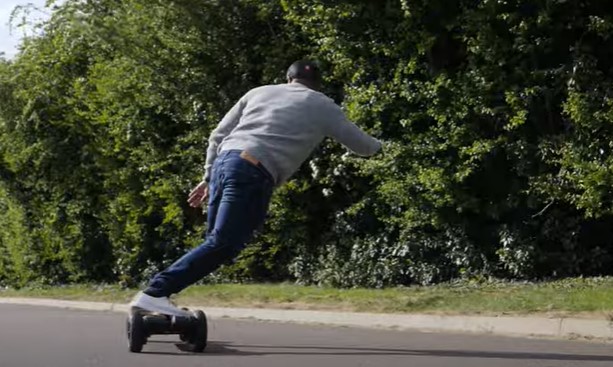 Start out slow and practice on the flat, smooth ground until you feel comfortable controlling the board at higher speeds. Never attempt to do tricks or stunts that are above your current skill level.
Riding ability varies from person to person, so it's important to only ride at a speed that you are comfortable with. As you practice, you will gain more confidence and be capable of handling faster speeds safely, but this will take time.
It's recommended to begin riding the electric skateboard with the beginner setting on the remote. Once you get comfortable, you can progress to the next level.
Tip 5: Stay alert
Always pay attention to your surroundings and keep an eye out for any potential hazards. It's best to steer clear of larger vehicles like cars and motorcycles while riding your electric skateboard.
Also keep in mind that, it is just as dangerous to ride your eBoard after drinking too much as it is to drink and drive. It not only puts you in danger but also endangers others.
Tip 6: Avoid wet weather conditions
Wet weather can make controlling your electric skateboard more difficult, so avoid riding in these conditions if possible.
Recommended Tools To Safely Ride An Electric Skateboard
---
No products found.
The HWK Scorpion Motorcycle Jacket is the perfect choice for all-season protection. It offers superior safety and comfort with removable CE Armor on elbows, shoulders, and back; polyester 600D Cordura fabric on high-impact areas; and high-density foam padding on the back.
Additionally, a micro-mesh fabric lining with Reissa water-resistant breathable membrane provides extra comfort during rides no matter the weather. With 5 air vent pockets to keep you cool in warm climates and a removable winter thermal lining to keep you warm during colder ones – this HWK Jacket has got your back!
In addition to its protective qualities, it also features reflective piping along the arms and shoulders for increased visibility under dark conditions. Whether it's a day ride or an all night adventure.
---
No products found.
The JBM Child & Adults Rider Series Protection Gear provides complete protection for skateboarders of all ages. The multi-function helmet is designed with multiple vents and an aerodynamic design to help reduce sweating, while adjustable straps ensure a comfortable fit.
The package includes two elbow pads, knee pads, and wrist guards that are durable, breathable, flexible, and washable; made with a hard PE shell and soft cushioning material for maximum comfort and flexibility.
With strong PE bars in the wrist guards to protect from slippage or drop-offs during activity, this set is ideal for adults, youth teenagers, or children looking to safely enjoy their favorite sport.
---
No products found.
The Optiks 210 Lights Front and Back USB Rechargeable LED Skateboard Longboard is designed for rider safety. The single COB LED provides an incredibly powerful 210 lumens of light that is twice as bright as its predecessor.
It's also adjustable, so you can point it straight ahead to better light up the floor in front of you and increase your visibility from oncoming traffic. Plus, its rubber strap mount kit fits easily onto any board truck such as longboards, skateboards, and penny boards with standard holes for looping and hooking the rubber strap.
The included dual split USB cable allows you to charge both the headlight and tail brake light simultaneously without ever having to unmount them. With one easy button operation plus simple modes, electric skateboarding has never been safer or more convenient than with the Optiks 210 Lights!
---
Common Questions About Is An Electric Skateboard Safe
Is an electric skateboard safe?
If you ride an electric skateboard following the recommended guidelines, we consider them to be fairly safe.
Factors such as the quality of your electric skateboard, your skating skill level, and wearing proper safety gear, all contribute to a safer and enjoyable skating experience.
Is it hard to ride an electric skateboard?
To ensure a safe riding experience with skateboards, it's recommended to begin at a slower pace and gradually increase speed. It is important to become familiar with your board before attempting to push your boundaries.
Are electric skateboards more dangerous than regular skateboards?
Electric skateboards are significantly different from normal skateboards because they have a motor and a battery attached to them. While riding a normal skateboard, you have some control over your speed.
However, with electric skateboards, your speed is dependent on the motor and batteries. Additionally, it may take time to adjust to the speed produced by the motor.
What should a beginner know about electric skateboard safety?
If you're new to skateboarding, it's better to hold off on using the high-speed button on your remote control.
Before you start skateboarding on the streets, it is imperative that you learn how to ride a skateboard and practice maintaining balance on it at home for safety reasons.
When you feel confident standing on the skateboard, attempt to ride it slowly around your backyard.
Video Ride Safe – How to Ride An Electric Skateboard Safely
Are electric skateboards safe? It's an important question to ask when considering purchasing one. In this video, you'll learn about electric skateboard safety. Tune in for all the information you need to stay safe while riding your electric skateboard!
Final Thoughts
Electric skateboards are a fun and exhilarating way to get around, but it's important to understand, is an electric skateboard safe and the safety risks associated with riding one.
With proper protective gear, knowledge of your local laws, and an understanding of how to ride safely at all times, you can reduce your risk for injury while having a great time skating on an electric board.
If you want peace of mind when using your electric skateboard, make sure that you take the necessary steps outlined here so that you stay safe out there!