Are you an electric skateboard enthusiast? If so, then you know the excitement of riding on a powerful board. But when winter rolls around, it can be difficult to enjoy your favorite pastime due to the cold weather. How does the cold affect electric skateboards and what are some tips for keeping them safe during winter months?
Find out how extreme temperatures can damage your electric skateboard and provide useful tips for protecting your ride from cold weather conditions. So whether you're a beginner or an experienced rider, these tips will help you with the predicament, of how the cold affect electric skateboards and will keep your board in top condition all year round!
How Does The Cold Affect Electric Skateboards Quick Guide
Electric skateboards can be used in colder temperatures but certain precautions need to be taken before doing so. Below you'll find essential tips to help you understand and safekeeping, how does the cold affect electric skateboards. For more details continue below.
Monitor battery level
Performance may not be the same
Transition to winter wheels
Wear protective gear
Maintenance is key
Provide the right care
Store your e-board in a warm place
Exercise the battery at some point
Remove the battery for storage
Charge your battery when snow falls
10 Tips How Does The Cold Affect Electric Skateboards
When learning, how does the cold affect electric skateboards, there are a few things you need to be aware of such as keeping an eye on your battery levels, etc. Pay attention to these useful tips.
Tip 1: Monitor battery level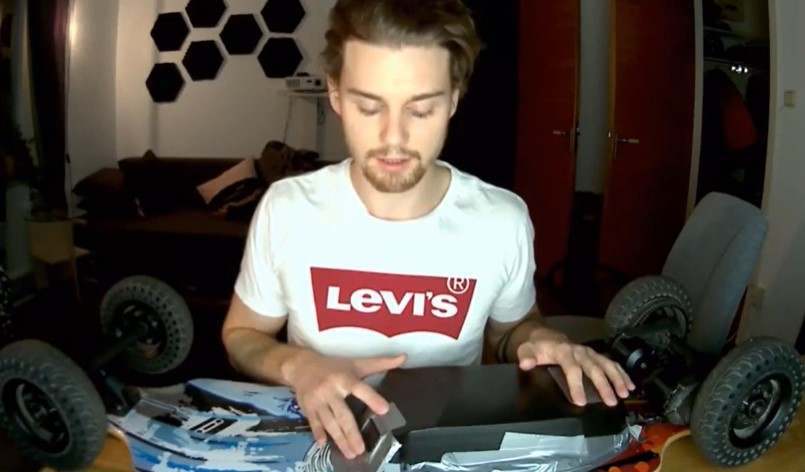 Electric skateboards in the winter tend to draw more current at lower ambient temperatures so be sure to keep an eye on your battery level as it can drain faster in the cold. Make sure you have enough charge to make it back home before heading out on a ride.
Tip 2: Performance may not be the same
Cold temperatures can also cause your electric skateboard to slow down and become less responsive due to decreased power output from the motor. Be prepared for a slower ride if you plan on using an electric skateboard in colder weather conditions.
Tip 3: Transition to winter wheels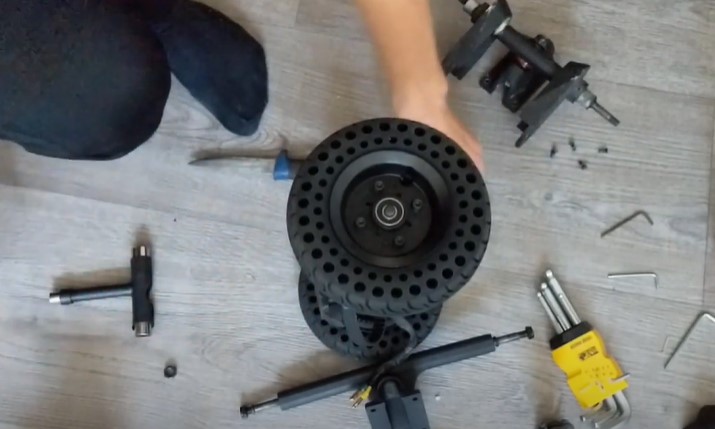 Electric skateboard wheels are made with a rubber compound that becomes harder and more brittle as temperature decreases making them less grippy which results in lower traction, especially on wet surfaces or snow-covered pavement.
Consider switching out your regular wheels for winter-specific ones before taking your board out into cold conditions.
Tip 4: Wear protective gear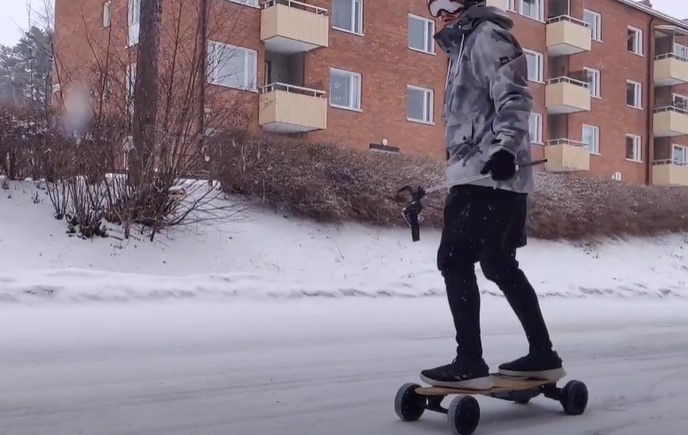 Always wear protective gear such as gloves, helmets, kneepads, etc. when riding in the colder months. Ensure maximum safety at all times.
Tip 5: Maintenance is key
Make sure to inspect all moving parts of the board regularly, including the bearings, trucks, bushings etc…to ensure they are still functioning correctly after exposure to cold temperatures.
Tip 6: Provide the right care
Additionally, lubricate all metal components with WD-40 or similar product before riding to keep them running smoothly during colder months
Tip 7: Store your e-board in a warm place
Cold temperatures can reduce the lifespan of your electric skateboard's battery, so make sure to store it in a warm place when not in use.
Tip 8: Exercise the battery at some point
It is recommended to occasionally turn on your device's battery and use it for a short period of time. This is because the battery can become stagnant if left unused for several months.
Tip 9: Remove the battery for storage
If you don't want to keep the skateboard inside the house during winter, you can take out the battery from the board, store the board in the storage room, and keep the battery somewhere else inside the house.
Tip 10: Charge your battery when snow falls
During the snow season, it's best to set aside your e-Skates. You may think of recharging the battery to ensure it lasts long throughout winter. However, it's important to note that Li-ion batteries function best when stored at approximately 60%.
To avoid putting unnecessary stress on the battery pack while storing, it's best to not fully charge it up to 100%. This can have a long-term effect on the battery life. It's advisable to store the board at around 60% charge to ensure optimal battery health. Find a good storage place for it at this charge level.
Recommended Tools To ride Electric Skateboards in the Cold
---
No products found.
The IWONDER Cloud Wheel 120mm Discovery Electric Skateboard Wheels are the perfect choice for riding your electric skateboard in any terrain! These powerful PU all-terrain off-road longboard wheels will get you up and running no matter where you need to go—mud, grass, rock, or concrete. You name it!
Plus, the patented damping foam core technology eliminates vibrations more effectively than regular wheels. For added traction and grip even at high speeds, these curved wheel treads provide unparalleled performance.
Furthermore, they feature a unique stronger wheel core design made from a high-strength composite material for enhanced impact resistance.
---
No products found.
The JBM Rider Series Protection Gear Set is the perfect choice for providing maximum protection when cycling, scootering, or other two-wheel sports. The classic helmet is designed with multiple vents to reduce sweating and adjustable straps that allow you to lock in your desired level of comfort.
The set also includes a knee pad, elbow pad, and wrist guard made from durable yet breathable materials for enhanced flexibility and washability.
Whether you're an adult, teen, or child—this all-inclusive safety gear offers a dependable solution that will help boost confidence levels during practice sessions.
Don't let cold weather stop you from enjoying electric skateboarding; get the JBM Rider Series Protective Gear Set today.
---
Common Questions About How Does The Cold Affect Electric Skateboards
Why is my electric skateboard dying so fast?
Electric skateboards in the winter tend to slow down chemical reactions. Therefore, an electric skateboard's battery produces less current, which leads to a shorter battery life compared to the summertime.
How many years do electric skateboards last?
The electric skateboard battery typically lasts for about three to five years. However, this may differ depending on various factors, including frequency of use, storage conditions, and battery type.
What not to do with an electric skateboard?
Electric skateboarding can be unsafe on wet surfaces, just like a regular skateboard. In addition, the battery and controller can be harmed by water. It is important to prevent water from entering the battery case and to avoid temperatures below 0°C/32°F or above 35°C/95°F.
Video How To Safely Store Your Electric Skateboard for the Winter
Do you want to know how to store your board in the winter? In this video, you'll learn how does the cold affect electric skateboards and what steps you need to take to ensure it's kept safe.
Final Thoughts
Electric skateboards in the winter can be a great way to get around, but exactly how does the cold affect electric skateboards? It is important to remember that cold temperatures and wet weather can have an impact on your electric board's performance.
By following some simple tips and safety precautions such as wearing protective gear and ensuring you are familiar with the terrain before riding, you will be able to enjoy using your electric skateboard even in colder climates.
As long as you take proper care of your board by charging it regularly and cleaning off any dirt or debris, there's no reason why you shouldn't be able to use your electric skateboard throughout all four seasons!